About Cape Medical Billing
Cape Professional Billing, Inc. d/b/a Cape Medical Billing was founded in 1990 by Richard C. Papperman,PA, MBA, CHBME.
Cape Medical Billing's mission is to be a leader in the industry by offering our customers superior customer service, incorporating a focused customer-centric business model utilizing best practice methodology, advanced cutting-edge technology, and software to maximize returns in our clients' billing systems. Our superior management system has increased our clients' payments on the first submission to over 95%.
Rich knows what it is like to care for patients. Prior to opening Cape Medical Billing, Rich held executive positions with several major hospitals throughout the United States. In addition, he was a Physician's Assistant. Rich is a Certified Healthcare Billing and Management Executive (CHBME) and graduated from the Wharton Graduate School, University of Pennsylvania with a Masters in Business Administration.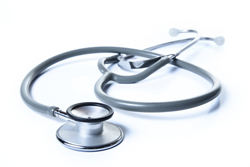 Rich co-authored "Collected Wisdom - Best Practices for Third Party Healthcare Billing Companies" in conjunction with the Healthcare Billing and Management Association (HBMA). He is a currently a Codingline Expert Panelist (Podiatry), and a Board Member of the Healthcare Billing and Management Association (HBMA) where he has chaired the Education, Publications, and Marketing Committees. He is also the Chair of the ProVision Enhancement Committee for HealthPac billing software.
Rich has spoken at the national Healthcare Billing and Management Association meetings and at the Medical Society of New Jersey webinars.
The staff at Cape Medical Billing are all very experienced medical billers. A key part of the services we offer by our team of experts is the creation of a customized billing program to meet your specific needs. This is then integrated into our highly specialized system for complete medical billing management focusing on getting you paid. CMB has the latest technology, strategic billing systems, and experience to counter insurance companies' tactics designed to deny payments to you!